Kan Geen Bestanden meer Analyseren, Ultramixer sluit af
Gebruik Ultramixer 6.2.13
Hi Hubert,
can you please ask your question either in English or German?
Best greetings
Stefan
Best
I'm using ultramixer 6.2 and now I can't analyze my files or foles anymore, ultramixer gives an error and closes
Greetings
Huber
Hello Hubert,
could you upload an image of the error message or even better, send it to our Support team? The email is support@ultramixer.com - we'll be happy to help you there!
Have a great new year!
Lutz
Best
I use Ultramixer pro 6.2 and want to Analyze my files, but when I do that I get the message (see package insert) and close Ultamixer
Greets
Hubert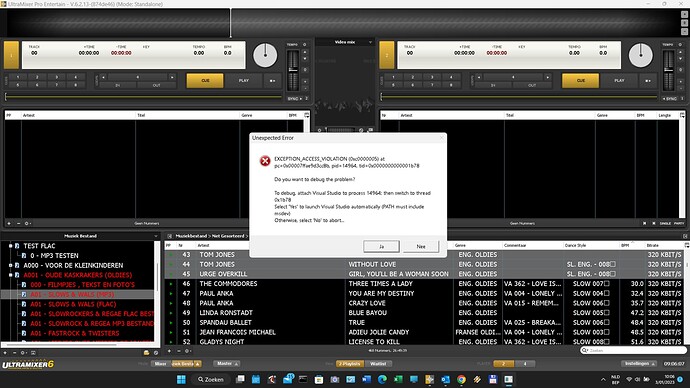 Hello Hubert,
there seems to be an access problem coming from your Windows system. Please check out the following article and try the solutions mentioned: